CET Property Assurance has seen significant growth over the past two years, particularly in its Home Emergency service, which has expanded to look after over 4 million homes and providing services to over 100,000 homeowners per year. In addition to Home Emergency, CET also provides outsourced support to insurers for domestic and commercial Drainage and Subsidence claims.
Following the announcement of the formal split of CET's materials testing and insurance businesses, were delighted to welcome Chris McLain to the team in his role as CEO of Property Assurance. Alongside Chris, we also welcomed Paul Screen, National Operations Director, into his new role heading up the Contractor Network team.
Chris McLain, Chief Executive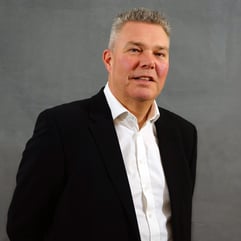 Chris joined CET in September 2019. His previous leadership experiences, across EON, Homeserve and GSH Group plc, in leading technical service delivery and home emergency services, has shown him how critical efficient operations on the ground really is.
Chris said: "With technological developments such as SIMPLIFi, as well as it's significant network of contractors and growing Service Centre, CET Property Assurance is primed to become the market leader on the Home Emergency claims management sector. It's definitely a great time to join the business and I'm excited to be taking it into the future."
Chris' experience will enable him grow CET's Home Emergency service, realise the potential of the SIMPLIFi system taking CET Property Assurance to the next stage in its development.
Paul Screen, National Operations Director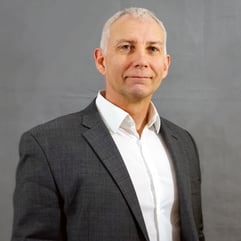 Paul has been in Business Operations for many years and brings with him a wealth of experience from his time with as Divisional and Operations Director with both Ideal Boilers, Homeserve and Home Energy Services. His career began as an apprentice plumbing and Heating Engineer and he still retains both ACS and OFTEC qualifications having the unique ability to manage yet fully understand the challenges at engineer level
Paul commented on joining the business: "CET really has the customer journey at the forefront of its operation and the teams genuinely walk in the customers footsteps, ensuring that each claim receives the focus it requires."