Meet the CET Group Management Team
Our people are at the heart of our organisation. We are justifiably proud of their enthusiasm, energy and commitment to delivering service excellence. Here at CET we have invested in a management framework and culture that is focused on sustainable long-term growth and the recognition and reward of individual contributions to success.
Peter Eglinton, Chief Executive

Peter has more than a decade's experience of senior management roles within large volume, multi-site organisations across the logistics, professional services and waste management industries. As CEO, Peter is responsible for the future development of the CET Group, delivering on a strategy of continued growth and innovation.
"CET has enjoyed exceptional growth and expansion over the past year. Not only through recent acquisitions and staff appointments, but through the launch of new products; so it's a really exciting time for us. We are carving out a position as a leader in software applications across the construction and insurance sectors and we're planning to develop this technology and explore opportunities to enhance CET's services to further benefit our customers".
When he isn't hard at work, Peter puts his talent for mentoring to good use coaching kids football. A keen cyclist, he is happy to participate in just about any sport.
Stephen Humphrey, Finance Director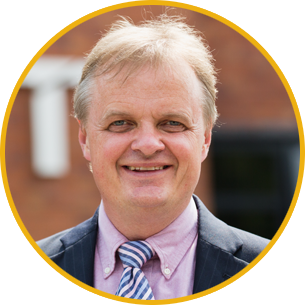 With over fifteen years experience in senior financial roles in a range of industries Stephen joined CET in 2011. He is a Board member and also has overall responsibility for IT strategy. He is an ACA Fellow having qualified with one of the major Accountancy firms.
Since joining CET Stephen has introduced significant changes in financial control and reporting providing a solid financial platform supporting the business in its continued growth.
Outside the office Steve is immersed in family life and is a proud supporter of the Premier League 2016 champions, Leicester City football club.
Chris Mclain, Chief Executive
CET Property Assurance

Chris joined CET in September 2019. His previous leadership experiences, across EON, Homeserve and GSH Group plc, in leading technical service delivery and home emergency services, has shown him how critical efficient operations on the ground really is.
Chris said: "With technological developments such as SIMPLIFi, as well as it's significant network of contractors and growing Service Centre, CET Property Assurance is primed to become the market leader on the Home Emergency claims management sector. It's definitely a great time to join the business and I'm excited to be taking it into the future."
Chris' experience will enable him grow CET's Home Emergency service, realise the potential of the SIMPLIFi system taking CET Property Assurance to the next stage in its development.
Outside of CET Chris loves Football, Athletics, Skiing and is also a Private Pilot.
Paul Wozencroft, Managing Director
CET Property Assurance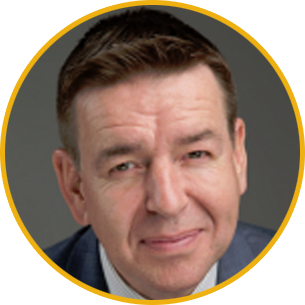 Paul has been actively involved in the claims management industry for more than 25 years. He has vast experience of the water drainage and home emergency sectors, having worked with insurers, loss adjusters and their supply chains.
He is a firm believer in the strategic outsourcing of services within the industry and recognises that technology-led collaborations can yield successful partnerships; as long as they add value to the customer experience.
Paul was appointed Managing Director of CET Property Assurance in April 2016. He has a proven track record of developing and launching products and services that have longevity within the insurance sector and is a supporter of inspirational leadership.
Paul is also former Chairman of the Future Water Association, a not-for-profit organisation supporting innovation within the water industry supply chain. When he is away from his busy work schedule, Paul is an avid gardener and can often be found relaxing in his greenhouse.
Gary Corrigan, Managing Director
CET Infrastructure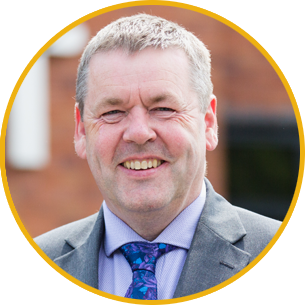 Gary has unequalled experience in the Infrastructure testing service industry and this is reflected in the well-established respect he has from clients and the position he occupies as Managing Director.
He is unrelenting in ensuring that the CET Infrastructure division is able to give a market leading service and has secured investment from the Board to install an IT platform to deliver reports and testing results in the most efficient way to clients.
Clients trust Gary to deliver what's needed, when required.
His expertise and total understanding of the customer requirements have been the key factor in CET winning a number of long term contracts, ranging from Cross Rail to the M25 framework contract.
Gary is naturally competitive. He enjoys a sporting victory as much as a contract win. He also likes to keep his fingers green in his garden and flexible on the piano.
Kev Tonge, Managing Director
Construction Testing Solutions

Kev is a self-driven character whose autonomous approach in all aspects of the business is key to his role as Managing Director and indeed the success thus far of Construction Testing Solutions.
His simple understanding of what the client needs and how to give it to them is readily communicated to one and all. He has an inability to say NO and yet always delivers – this ethos now installed to the entire management team.
"Construction Testing Solutions has always had strong foothold in the North – now as part of the CET Group we can not only further capitalise on the significant construction opportunities that exist in the region but also significantly strengthen the nationwide service that we are increasingly offering to our national clients."
Kev spends his spare time rocking the drums in his band COP UK who are regularly playing prestigious venues and festivals all across Europe.
Carolyn Cole, Head of HR

Carolyn is an experienced Human Resources professional with a demonstrated history of working in a variety of industries. Skilled in Talent Management, Personnel Management, ER, Graduate Recruitment, and Recruiting.
Her team takes care of all people matters across the CET Group and are responsible for managing our HR processes and promoting the CET values through recruitment and employee engagement.
Her extensive experience and knowledge of HR best practice, as well as passion for engaging employees in business change drives our culture across the CET Group.
Jonathan Brewer, Chief Digital Officer

Having joined the CET Group in April 2019, Jonathan is responsible for leading our technology strategy, with the support of our Central IT team.
He has held numerous positions throughout his career, working his way up from a placement student to holding Director level positions; driving change to improve customer experience and satisfaction.
Most recently, he has driven the project with CET to create the SIMPLIFi platform for CET Property Assurance division, which is currently being used by our Home Emergency team and is being rolled our to our network of Contractors and Engineers.
His experience and knowledge of creating platforms to deliver services online, through the use of cloud-based technology, ensures that CET always adds incredible value to clients, customers, suppliers and our internal processes.