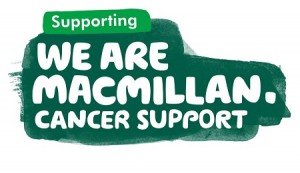 Spring is almost upon us and we are gearing up (pun intended) for our virtual cycle event in aid of Macmillan Cancer Support.
Teams from the Infrastructure and Property Assurance divisions will race against each other over the 450 mile distance between our offices in Harrietshem, Kent and East Kilbride, South Lanarkshire.
Each team member will cycle their nominated distance during the first week in April and we will calculate the total time taken for each team to cover the full 450 miles.
The challenge is open to every member of staff, so we will be installing exercise bikes in every office. Employees are encouraged to pledge however many miles they feel comfortable with and raise a minimum of £27 - the cost of providing a Macmillan nurse for one hour.
If you're not feeling very athletic, buddy up with a cycling colleague and raise the funds between you. All money raised will go to Macmillan Cancer Support as a part of our ongoing partnership.
As an incentive, the team that raises the most money will receive a 30 minute head start!
If cycling isn't your thing, then we are also running the CET Easter Raffle. Tickets are £5 each and the draw takes place on 24th March. Prizes include a £100 gift voucher, a pair of tickets to Kempton Races, a digital radio and more. Plus, one person from each region can win an extra day's annual leave.
CET. Giving Our All.